A multi-layered support system for learning and growing as a leader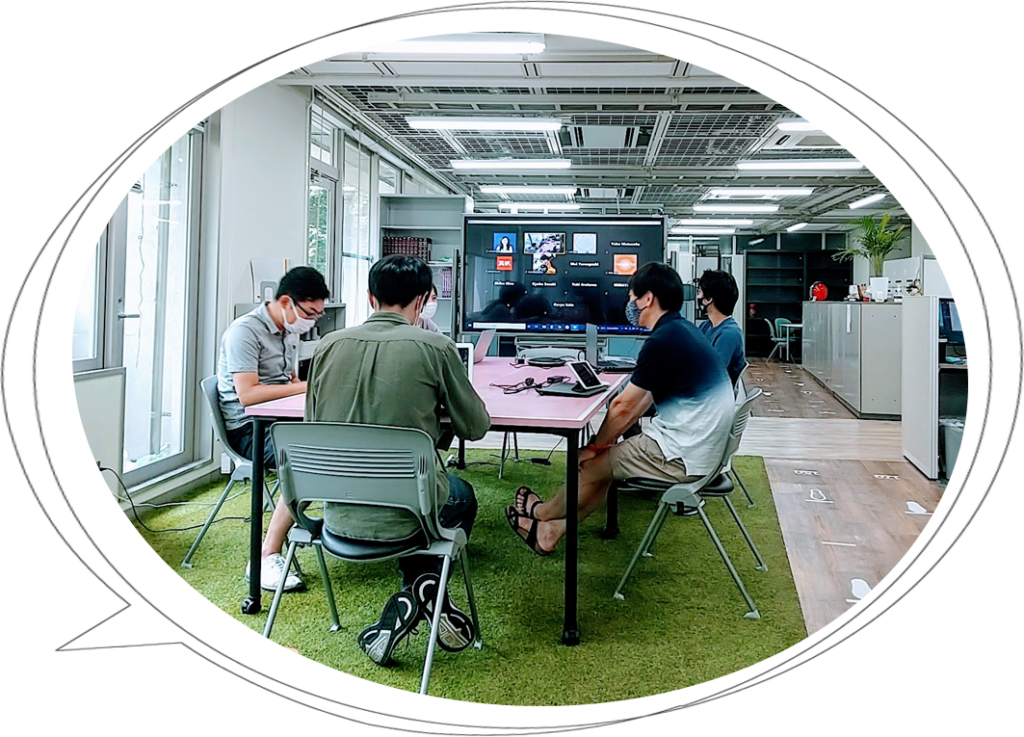 All students and researchers (postdocs, etc.) are project leaders in charge of their own projects. They will be asked to independently learn management skills to plan, implement, evaluate, and improve their projects. Individuals who are project leaders will come together to form teams, which will provide a peer support environment within the team. Monthly team meetings will be held to check the progress of the project and to discuss and exchange necessary information. Chatting is also important.
The team leader is mainly a faculty member at the assistant professor level. The "team" is also a "place" where you can share your concerns about your research and university life. Each student meets twice a month with the professor. A roof-tile, multi-layered support system of professors, team leaders, and students/researchers helps students learn freely and independently.
Since there is no "right" answer in research, faculty members do not provide answers to students. Students are expected to always take the initiative in presenting their ideas and discussing them with the faculty based on the ideas presented.
The lab is a campground!?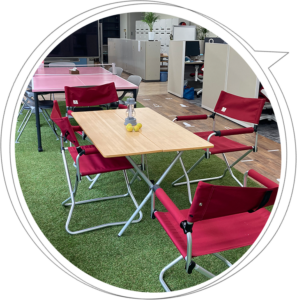 From Players! Member companies, including Itoki Co., Ltd. have donated artificial grass, camping dining sets, and a conference table that can be used as a ping-pong table. The balcony garden provides vitamins for your brain.
Diverse organizational collaboration
We promote multiple research programs through diverse collaborations with companies, governments, and UN agencies. The Japan Gerontological Evaluation Study (JAGES) holds monthly research meetings with about 50 research members in Japan and abroad. We have established networks with several companies and public institutions, and together we are conducting research to reduce health disparities. Click here for a list of partner organizations.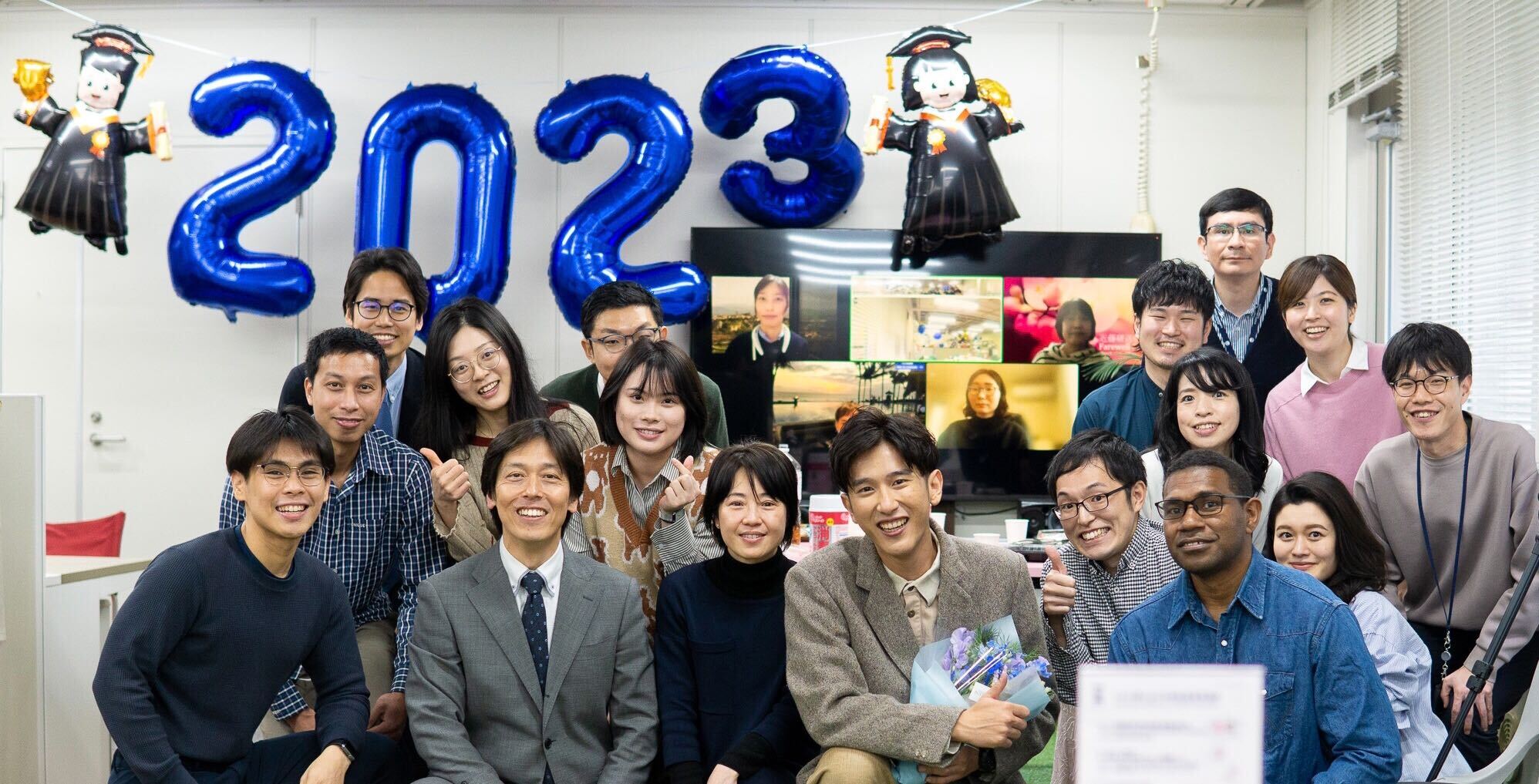 Admission Information
Potential applicants are welcome to join the Open Campus held every April to consult about admission.
We accept consultations any time. If you are interested, please prepare as many of the following items as possible and contact us.
Curriculum vitae and a list of achievements
Motivation for applying for the position, and your future plans after completing your studies
Proposed research plan in this laboratory (please be as specific as possible, including details on the research themes you wish to focus on and the data you want to use to do it)
Other reference materials
Kyoto University SPH Open Campus (Usually held in April. 2021 has been closed)
http://sph.med.kyoto-u.ac.jp/en/info/oc/
The following courses are currently available.
A. Kyoto University Graduate School of Medicine
Doctoral Cource in Medicine: PhD course, normal training period: 4 years
B. Kyoto University School of Public Health
(1) Doctoral Course in Public Health: DrPH course, normal training period: 3 years
(2) Professional Degree Course in Public Health: master course(MPH), normal training period: 1 or 2 year(s)