These are some videos related to our lab, such as webinars.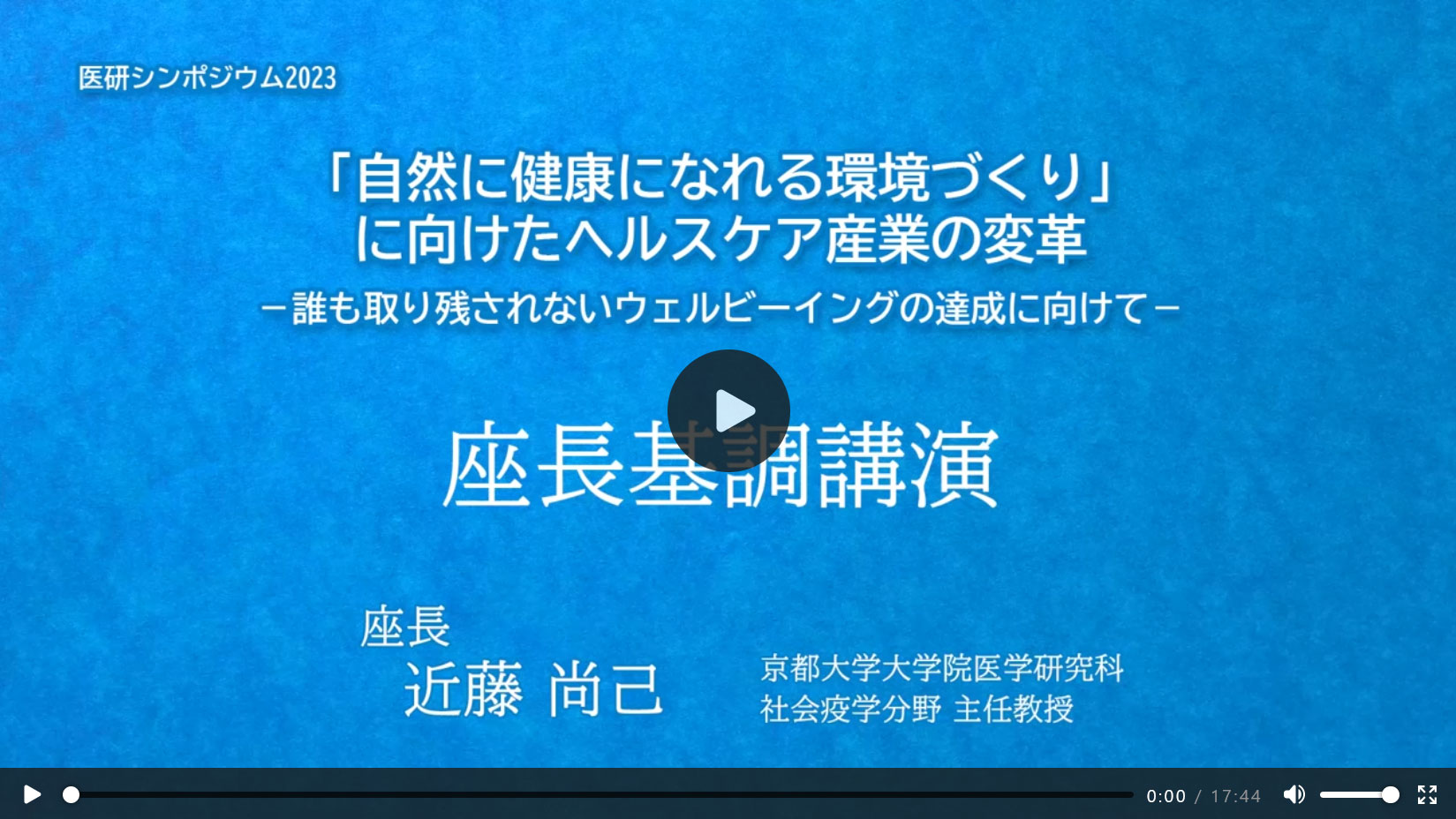 Prof. Kondo attended and made a keynote speech at the Medical Research Institute Symposium 2023 "Transformation of the Healthcare Industry Toward "Creating Naturally Healthy Environments" – Achieving Well-Being Where No One is Left Behind" held on September 15, 2023, in Tokyo, Japan.
Speeches were also given from the perspective of companies, governments, and researchers involved in healthcare, and there were discussions among the participants. Please click
here
to view the videos of the entire event.
(Sorry, this website and lectures are in Japanese.)
Prof. Kondo participated in the 1st Asia Pacific Social Prescribing Conference 2022 held in Singapore on November 29, 2022, and gave a lecture on "Sustainability of Social Prescribing in Japan".
The conference focused on social prescribing and health. Medical experts and specialists in public health and social epidemiology, and other professionals, gave lectures on the social determinants of health and social prescribing.
Prof. Kondo participated in the Sharing knowledge to create Age-friendly environments conference held by the WHO Western Pacific Regional Office (WPRO) on November 23-25, 2021.
Policy makers, academics, opinion leaders, and those active in the field of creating an age-friendly environment gathered to speak.